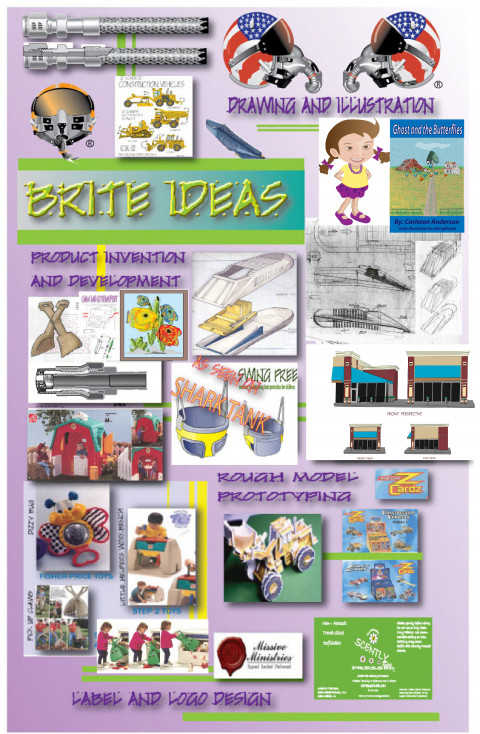 Over 30 years of experience-- 2D illustration, patent illustration, industrial and graphic design, logo design, packaging, product invention as well as invention development in all markets, sell sheets, published book and cover illustration, childrens book illustration and cover, architectural illustration, all on computer, and much more... see gallery!
Have licensed more than 9 of my own inventions to major manufacturers
Located in Houston TX. however, work with clients all around the country via the internet in all markets.
my email is briteideas@att.net or call 832-453-4332... please no texts
Specialties
3D Design
3D Digital Illustration
3D Renderings
Adobe Illustrator Expert
Advertising
Advertising Illustration
Architectural Illustration
Art And Graphic Design
Book Covers
Book Illustration
Brochure
Cartoon
Catalog
CD Cover Design
Character Design
Children's Book Illustration
Children's Picture Books
Color Illustrations
Concept Art
Drawings
Exhibit Graphics
Flyers
Graphic Design
Illustration
Logo Design
Logos
Marketing
Packaging
Photoshop & InDesign
Posters
PowerPoint Presentations
Product Design
Real Estate Graphics
Sell Sheets
Site Plans
Stationary
T-shirt Design
Technical Illustration
Toy Design
Vector Illustration