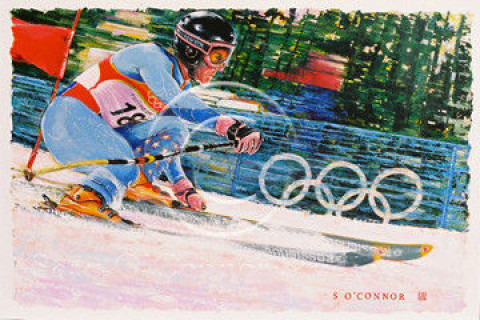 Sean has been working professionally in the fields of Illustration & Graphic Designer for the last 17 years. He has developed a steady working relationship with many of his clients illustrating and visualizing their needs. Working mainly over the years as an in-house illustrator, designer, and photo manipulator for many Corporations, ad agencies, design studios, and publishing houses. he has worked in the professional fields of illustration as a graphic designer, free-lancer and an educator. Sean has acquired extensive experience and discernment when it comes to the requirement of the client.
Sean has eight years experience in the prepress industry creating computer aided design, illustration, and and production design. He has the capability to reproduce accurate reproduction of artwork into cmyk, rgb, and index colors, with two years additional experience operating an Isomet 8000 drum scanner and an Iris ink jet printer.
From 1993-99 Sean work for a computer aided design firm called Accu-Color Inc in St. Louis, MO. Sean operating a Crossfield Colorspace retouching station doing photo manipulator as well as being an In-house illustrator and designer for Accu-Color.
Clients include company's such as Anheuser-Busch, Samuel Adam's, Berton Snow boards,D'arcy, Monsanto, Mertz, Laclede, mosby, and Viacom. Sean created numerous graphic such as logos, greeting cards, brouchures,annual report,catalogs and magazine ads.His work has appeared DVD covers, CD covers, packaging, magazines and magazine covers, and editorials...etc.