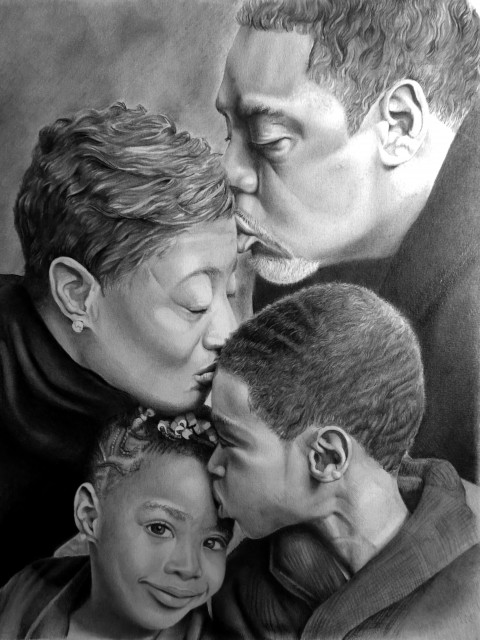 Tim Jackson Arts (or TJA). TJA specializes in illustration and fine art.
My strengths are using Graphite, Color pencil, illustration marker, Acrylics, and watercolors.
My expertise is in sports illustration and fine art portraits. I have 25yrs experience working as a free-lance sports illustrator and portrait artist. I am more than capable of handling different mediums for any project. Also, very skilled in illustration for abstract thoughts. After viewing my images you will be able to see that my talents will allow me to illustrate more than justs sports and portrait art. I am easy to work with and will always deliver quality Art.
Specialties
& Caricature.Photo Editing Faces.
Advertising
Advertising Illustration
Animals
Architectural Illustration
Art Consultation
Art Therapy
Book Covers
Book Illustration
Brochure
Cartoon
Cartooning
CD Cover Design
Character Design
Child Portraits
Children Book Illustration Short Stories
Children's Book Illustration
Children's Illustration
Color Illustrations
Colored Pencil
Comic Art
Commercial Art
Commissioned Artwork
Commissioned Murals
Concept Art
Corporate Branding
Corporate Identity
Corporate Scenic Art
Creative Advice
Custom Lettering
Custom Mural Wall Hangings For Child's Room
Digital Paintings
Drawing Lessons
Drawings
Editorial
Editorial Illustration
Educational Ilustrations
Exhibit Graphics
Face & Body Painting
Fantasy
Fantasy Art
Fashion Illustration
Fine Art
Flyers
Graphic Design
Illustrated
Illustration
Invitations
Kids Art
Line Art
Logo Design
Logos
Marketing
Mascot And Character Design
Murals
Oil Painting
Painter
Pen And Ink
Pencil
People
Pet Portraits
Photo-realistic Illustration
Photography
Photoshop
Photoshop & InDesign
Portraits
Poster
Posters
PowerPoint Presentations
Press Kit
Profiles
Pulp Art
Realism
Realistic Art
Renderings And Perspectives
Science Fiction Illustration
Scientific Illustration
Sequential Art (Comics)
Stationary
Storyboard Illustration And Comps
Storyboards
T-shirt Design
Vector Illustration
Watercolor