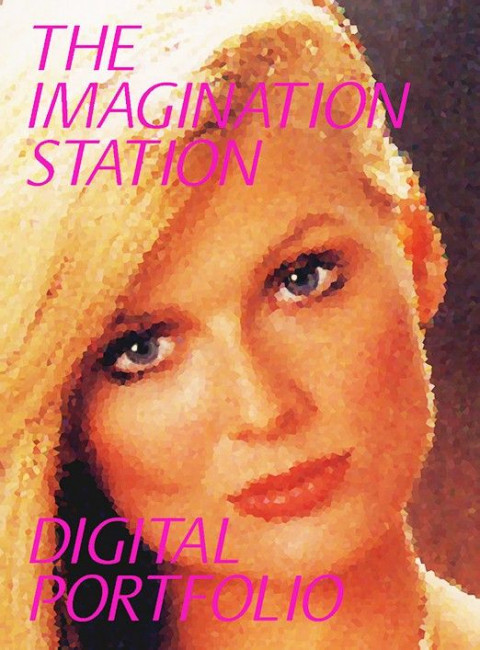 Professional Visual Imaging Buyers ONLY please.
We offer New York Quality at Cleveland Pricing! Check us OUT!!
If you take creative responsibility for the images you put into the graphic projects assigned to you, do your images display exactly what you want? EXACTLY? Or does your talent slip behind the masks of clip-art images and stock photos that others virtually give away to the rest of the world? If your supreme copy must be sacrificed to visually match the graphic; or you must makeover that imperfect graphic to match the copy, then why even use the image?? Don't let inexpensive cookie-cutter graphics CONTROL and OWN your Visual Creativity!!!
A Pro CREATES Visual Ideas surrounding that convincing copy; NOT just buy off-the-shelf, randomly predesigned products. Show Pride in your Visual Creative Destiny!!! And Show Pride in Cleveland Talents!! Buy Local. That's US!
When on-line graphics cannot deliver exactly what you know you need, The Imagination Station possibly CAN. If you need a real Hands-On Local Talent, we may be just WHO you need! We are a Multi-Disciplinary 2D Imaging Center. We create Conceptual Ideas, Art, Design, Photo and Compositions. Except as noted, we designed and produced every image that you see in this portfolio. Don't sell yourself short by cheapening the visuals!!
We are probably the ONLY Visual Imaging Studio in Northeast Ohio that can produce, for you, 2D Commercial and Technical Artwork, Advertising Art, Digital Compositions (Raster and Vector), Visual Design for many platforms, Image Makeovers and Blends as well as Advertising or Technical Photography, from ONE small source. Most other Studios offer only a few of these attributes. We sell Visual Imaging, PERIOD!! In most cases it takes at LEAST 2 to 4 team members to accomplish the tasks that one of us can do alone. That, my friends, can add up very quickly in overall costs.
Here is a short list of still, 2D imaging that you will probably NOT find from any clip art or stock photo service: 1) YOUR OWN new Creative Design Ideas 2) Multi-Image Montages (Art or Photos) for specific products, services and people; used on Annual Report and Brochure covers as well as Web pages 3) Technical diagrams (not CAD) of new products 4) Prototype product photography 5) New Product photography and art 6) Special Events photos 7) Specific Company photos 8) Technical Courtroom Images 9) Special Digital Compositions including Image makeovers and blends......the list can go on for any specific company or client.
The photo studio is an elegant, modern downtown building with 10,000 square feet of shooting space for still photography and broadcast advertising production. But don't let the glamour fool you. We are a small organization; so you do not have to pay for constant, expensive overhead. If you don't need that much space, we also offer a smaller studio for shoots.
We have produced for companies of many different sizes. The Firms we have successfully provided visual services to ARE our Testimonials. We can make you low cost images or move up the price line at your request. We can offer flat-fee, per image, hourly or project based pricing with little or no licensing. If you are not satisfied with our initial design layouts, you pay NOTHING.
We can produce for Corporate Marketing Departments, Graphic Designers and Advertising or Public Relations Agencies. Free consultation at your place in Northeast Ohio. Our variable talents/price/quality ratio brings it all together. We are small in size, but BIG on 2D Visual Imaging! Call Today!! Please click on each photo for text.